Pure & Sure: Exponential Growth on Google and Facebook Ads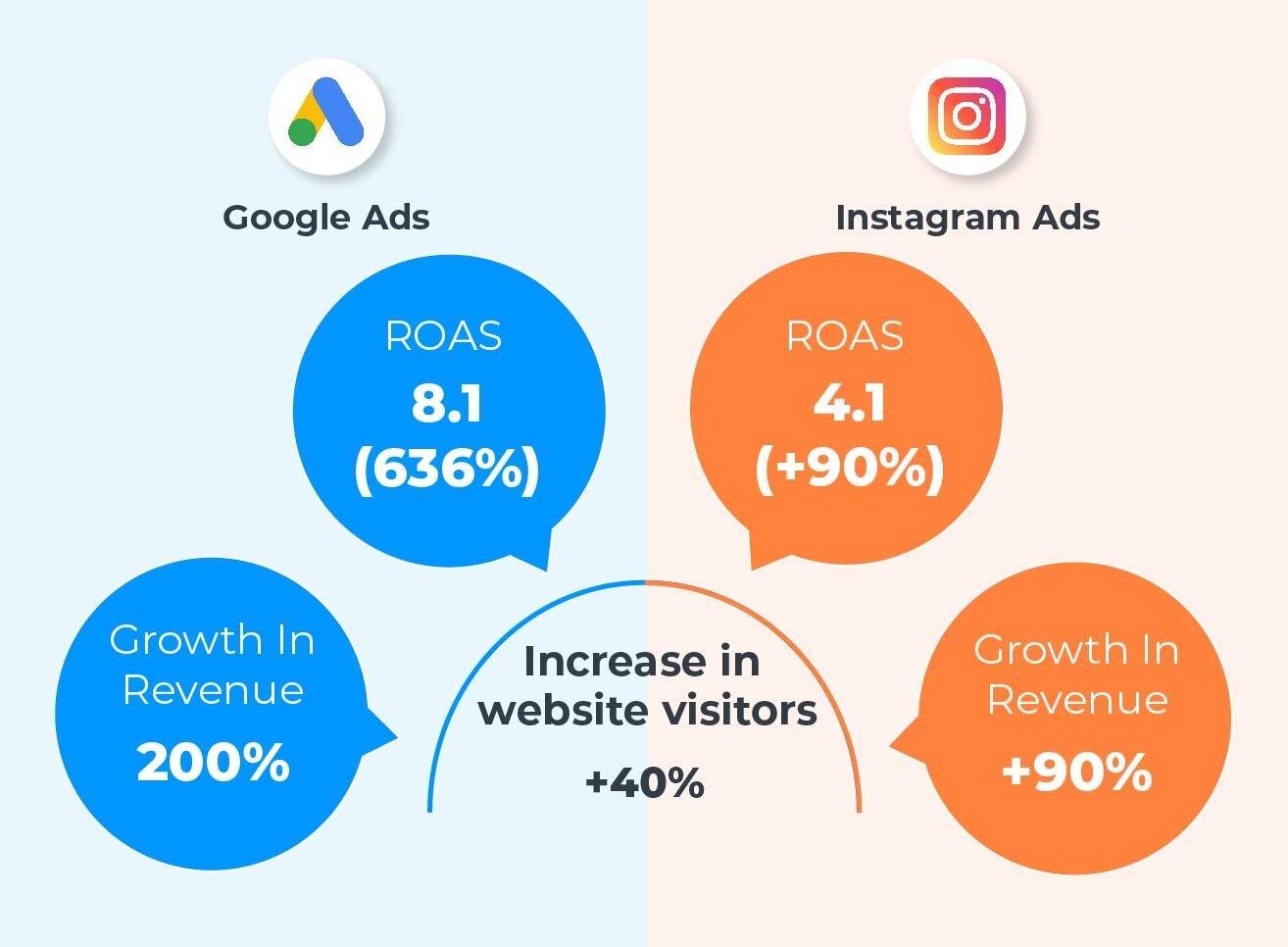 Challenge
Pure & Sure sells 100% organic food products that follow sustainable farming practices and are sourced directly from farmers.
Organic food has a competitive market in India. Pure & Sure had an idea of how big the task of rising to the top was. They had been struggling with selling online and finding the right audience. Pure & Sure were putting a lot in their ad spend without getting back much. In March 2022, Pure & Sure approached AdHelp.io to grow their online sales and generate revenue through online ads with the priority being revenue generation with a minimum return on ad spend (ROAS) of 3.
Approach
AdHelp.io decided to work with Pure & Sure to get them a great return on ad spend as that was the client's number one priority. AdHelp.io, a Google Premier Partner, took a deep dive into Pure & Sure's books, inventory, and past sales. After the market analysis, AdHelp.io created and optimized online ads for two major platforms - Google Ads and Facebook Ads. We used clear, engaging creatives for the ads, catchy copy, and relevant CTA for the best results. It took some tweaking before Pure & Sure picked momentum and the metrics went for the moon.
Growth With AdHelp.io
We barely started when March (Month 1) flew by - our initial efforts resulted in ROAS at 1.1 and 1.2 on Google Ads and Facebook Ads respectively. But AdHelp.io was only getting started. April (Month 2) looked great as fresh ad campaigns were running hot across both the marketing channels.
After a high-performing month, Pure & Sure were surprised to see their expectations surpassed with 372% growth for ROAS (5.2) on Google Ads and about 90% growth in ROAS (2.28) on Facebook Ads. The growth in revenue went up by 97% and 30% on Google and Facebook Ads respectively. The Pure & Sure website witnessed an increase in overall website visitors by about 10%. But the best was yet to come.
In the month of May (Month 3), the ROAS for Google Ads skyrocketed to 8.1. A growth of 636% in ROAS is a massive feat for any brand. Pure & Sure also performed great on the revenue front, the growth in revenue went up by 200% on Google Ads and more than 90% on Facebook Ads with ROAS rising to 4.1. The overall website visitors grew by more than 40%.
AdHelp.io performed beyond Pure & Sure's expectations and got them on the map of India's eCommerce. AdHelp.io enabled Pure & Sure to reach a wider and more relevant audience resulting in exponential growth.
Indian eCommerce: A Goldmine for Your Webshop