RENÉE Cosmetics: Massive Growth in Revenue and ROAS Through Google Ads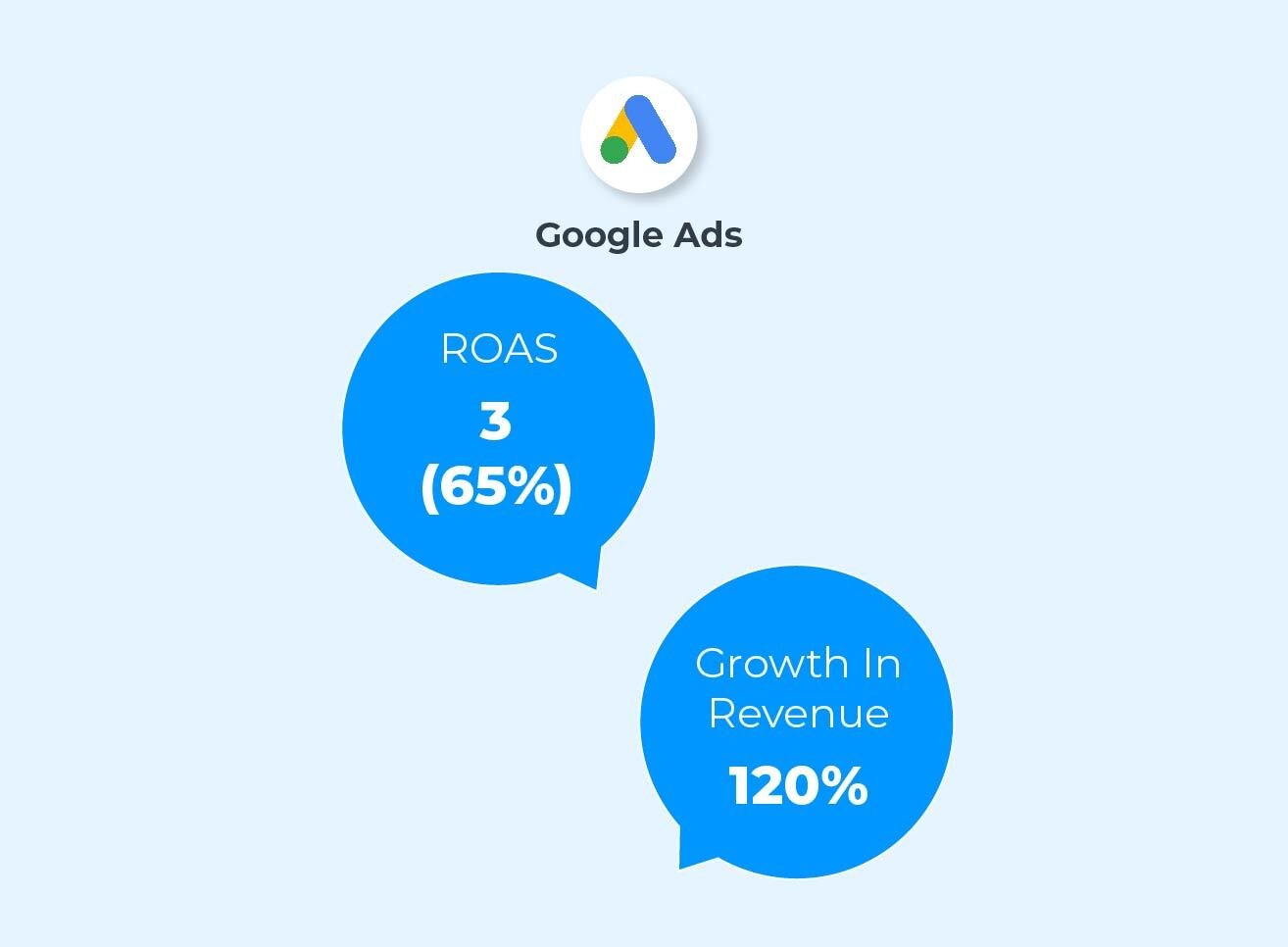 Challenge
RENÉE Cosmetics is an Indian makeup brand that's redefining beauty with its range of high-quality, cruelty-free, and FDA-approved innovative range of products.

The cosmetic niche of eCommerce is booming globally and has a huge market in India but RENÉE's efforts to get noticed were all in vain. They tried running Google Ads but the lack of optimization didn't get them good results and was left with a very low Return on Ad Spend (ROAS). In March 2022, RENÉE Cosmetics approached AdHelp.io to grow their online sales and generate revenue through online ads with the target to reach a minimum ROAS of 2.
Approach
AdHelp.io, a Google Premier Partner, started with a thorough analysis of their client. They studied RENÉE Cosmetics' books, numbers, inventory, and past performance. After the analysis, AdHelp.io identified the lack of optimization of RENÉE's Google Ads campaigns which didn't get the results expected by the brand. AdHelp.io started implementing best practices for Google Ads and running various ad campaigns for their client on Google Ads. After the first month and consistent tweaks, RENÉE Cosmetics gained the desired momentum.
Growth With AdHelp.io
It was a great overall result for RENÉE Cosmetics. AdHelp.io's planning, best practices, and optimization of ad campaigns for Google Ads helped with the success of RENÉE Cosmetics' marketing goals. AdHelp.io targeted the right audience for RENÉE in India's vast eCommerce market which helped generate much higher revenue and increased their ROAS significantly.
For March (Month 1), the ROAS was at 1.7, slightly under 2 - the target ROAS. In April (Month 2), the ROAS soared to 2.1, a growth of over 23% in a month - this was just above the desired return on ad spend. There was also an impressive growth in revenue of 93%.

In the month of May (Month 3), AdHelp.io delivered more than the target ROAS of 2. RENÉE Cosmetics climbed to a ROAS of 3 - a growth of about 65% while the revenue went up by about 120%! AdHelp.io changed the game for RENÉE Cosmetics and helped them tap into their potential to get noticed and drive sales online.
Indian eCommerce: A Goldmine for Your Webshop